If you've always dreamed of being a table tennis king, successfully return every ball on the table, then welcome to King Pong! As long as you don't miss the ball, the point is at stake. But beware of the special strikes that can throw you off balance!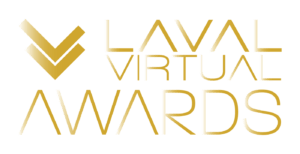 Laval Virtual Awards
■ Award 2022 "VR/AR for Sports"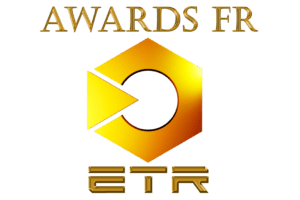 ETR Awards
■ Award 2021 for Best Art Direction
■ 2021 Nominated for best innovative experience
■ 2021 Nominated for best game EVER
■ 2021 Nominated for Best Multiplayer Game

Area
3m², suitable for smaller spaces

1-2 players
1 to 2 players – 1 versus AI – 1 versus 1 online or local

15 minutes
2 winning sets, 3 sets in case of a tie

SIMPLE AND FUN GAMEPLAY
Once the player hits the ball, it always reaches the table. The games become incredibly sustained and tactical.
Surprise your opponent and win 2 sets to become the King!

FRANTIC ULTIMATES
Aim at the luminous tiles on the table to trigger Ultimates (Super smash, Drifting ball, Cloning ball, Gateling,…) and knock out your opponent!

PING PONG AND ELECTRO TOUCH
Original compositions of electronic music to give rhythm to unrestrained parties, all in an 80s Tron-style vibes!

SINGLE ARCADE MODE
Try to win the match against a sneaky and wild AI!

HIGHLY COMPETITIVE
Compete against players from all over the world locally or online and get ready for a global tournament!

CUSTOMIZATION
Customize your avatar and assert your personality with crazy helmets, rackets and emotes to become a unique champion!
System requirements
MINIMUM:
64-bit operating system and processor required
Operating system: Windows 10
Processor: intel i5-4590
RAM: 8 GB of memory
Graphics: NVIDIA GeForce RTX
DirectX: Version 11
Network: broadband internet connection
Disk space: 2 GB of available disk space
RECOMMENDED:
64-bit operating system and processor required
Operating system: Windows 10
Processor: intel i5-4590
RAM: 8 GB of memory
Graphics: NVIDIA GeForce RTX
DirectX: Version 11
Network: broadband internet connection
Disk space: 2 GB of available disk space